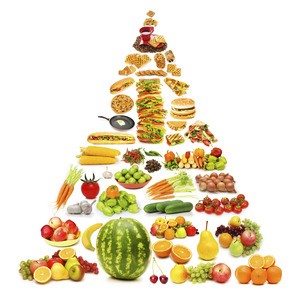 World Nutrition Day is marked every year on May 28th to highlight the importance of the right nutrition.
A critical aspect of health and development, good nutrition is linked to improved child and maternal health, stronger immune systems, and a reduced risk of non-communicable diseases. Good nutrition is key to productivity and is a facilitator of breaking the cycles of poverty and hunger.
In contrast, malnutrition presents significant dangers to health, particularly in low- and middle- income countries. Inadequate vitamins and minerals can lead to both wasting and obesity, both of which can lead to severe health problems.
This World Nutrition Day, Journal of Health, Population and Nutrition would like to highlight the top performing articles in 2022 that have helped shaped the research landscape, with the aim of improving the nutritional health of those in LMICs in particular.
High burden of hypovitaminosis D among the children and adolescents in South Asia: a systematic review and meta-analysis
Mahbubul H. Siddiqee, Badhan Bhattacharjee, Umme Ruman Siddiqi & Mohammad Meshbahur Rahman
Review | Published: 17 March 2022
Household food security during the COVID-19 pandemic in urban and semi-urban areas in Indonesia
Ahmad Syafiq, Sandra Fikawati & Syilga Cahya Gemily
Research | Published: 21 February 2022
Factors associated with food consumption score among pregnant women in Eastern Ethiopia: a community-based study
Meseret Belete Fite, Abera Kenay Tura, Tesfaye Assebe Yadeta, Lemessa Oljira & Kedir Teji Roba
Research | Published: 01 March 2022
Association of dietary cholesterol and dyslipidemia in Chinese health examinees
Junqiang Pan, Wenqi Han, Yongrong Jiang, Jine Wu & Xin Zhou
Research | Published: 03 May 2022
Mapping the landscape and structure of global research on nutrition and COVID-19: visualization analysis
Sa'ed H. Zyoud, Samah W. Al-Jabi, Amer Koni, Muna Shakhshir, Moyad Shahwan & Ammar A. Jairoun
Research | Published: 10 June 2022
Is vegetarianism related to anxiety and depression? A cross-sectional survey in a French sample
Laurent Bègue & Rebecca Shankland
Short Report | Published: 09 May 2022
Dietary inflammatory potential and the incidence of depression and anxiety: a meta-analysis
Xiaoling Li, Meicui Chen, Zhicui Yao, Tianfeng Zhang & Zengning Li
Review | Published: 28 May 2022